The ecosystem is growing all the time, bringing new smart-building solutions for everything from accessibility and parking to entertainment and security – all of which can be easily integrated with KONE People Flow solutions and KONE smart elevators.
Find out more about our partners below.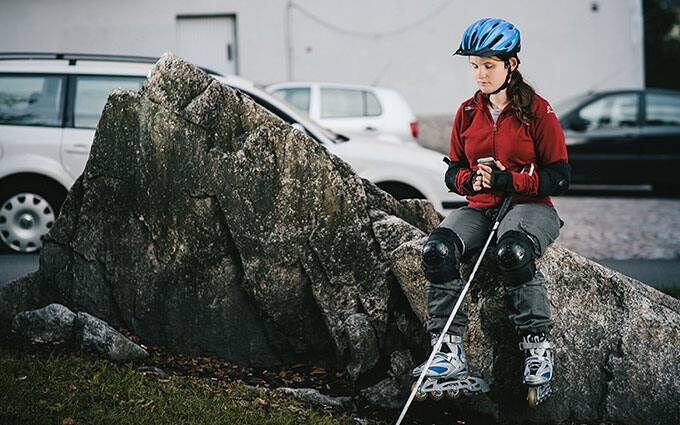 Blindsquare
Blindness knows no barriers and neither does Blindsquare – the world's leading guidance app for blind and visually impaired people. The app, which helps people navigate smoothly and safely – both indoors and in outdoor urban environments – is used in 160 countries and available in 25 different languages.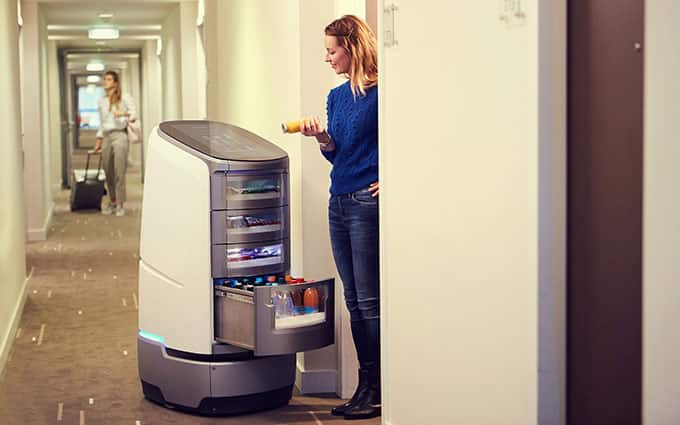 Jeeves by Robotise
Wow your hotel guests and add an extra touch of convenience with exciting new services. Jeeves is a service robot for the hospitality industry that takes care of room service, room shopping, minibar and infotainment services – and more.
Systam
The Systam visitor management system helps your building make a first impression that lasts by providing a smooth visitor experience without compromising security.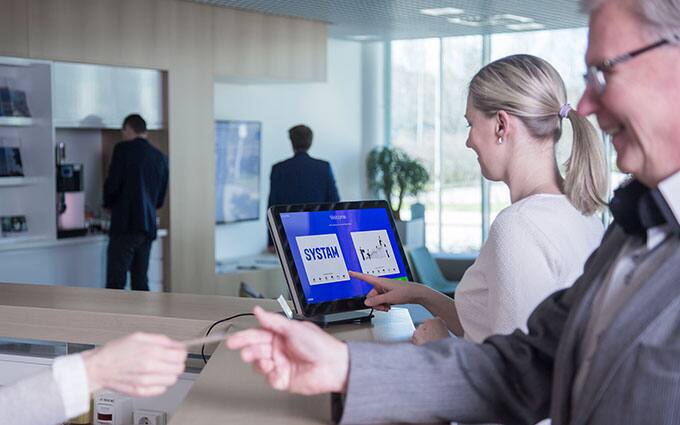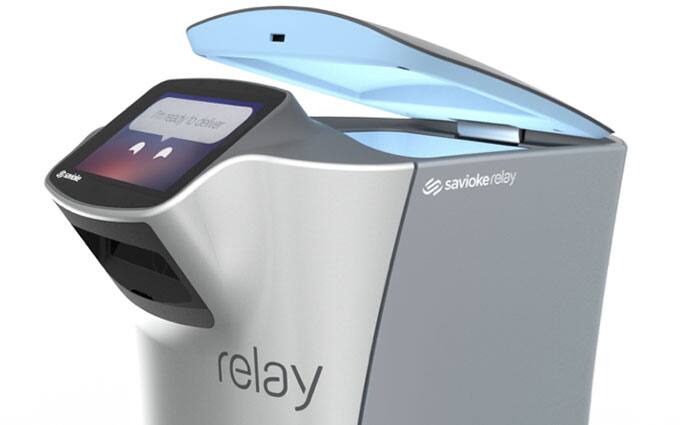 Relay by Savioke
Relay, a delivery robot designed for the hospitality industry and hospitals, delivers food and amenities. In hospitality applications It can help to boost occupancy and therefore revenue, while in the medical segment it provides traceable chain-of-custody delivery while increasing productivity, saving labor costs and improving patient care.
Amazon Alexa
Alexa is a virtual assistant service embedded into products such as Amazon Echo Bluetooth speakers. Tenants living in buildings equipped with KONE Residential Flow can use devices equipped with Amazon Alexa technology to pre-order an elevator when leaving their apartment to avoid waiting.
Learn more about Amazon Alexa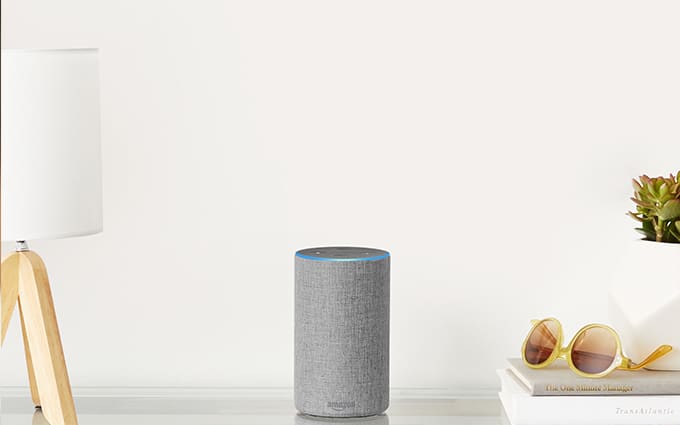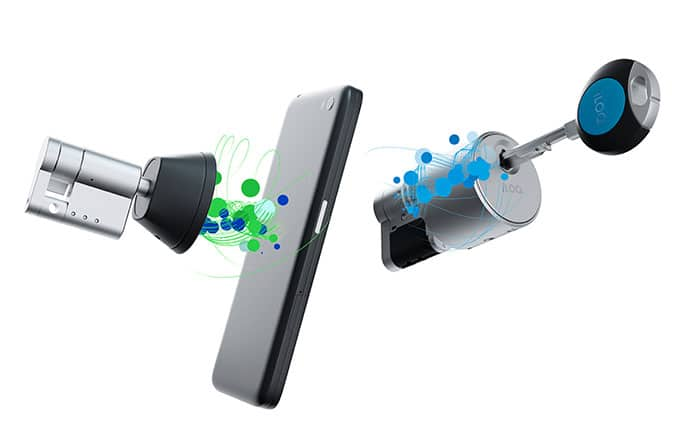 iLOQ
iLOQ's self-powered digital and mobile locking solutions provide a unique way of making life accessible. They ensure state-of-the-art security, simplified administration and lifecycle cost savings, and are tested and approved by security organizations. The iLOQ S10 battery- and cable-free system is now compatible with KONE API Services. iLOQ Online expands the offline locking system into a remote-controlled access management system. Remote controlled lock cylinders, RFID and PIN code readers and time-controlled electronic doors can be added to the same system locking solution, and they seamlessly interact with KONE MonoSpace® DX elevators for a touch of added convenience.
Get in touch
You can use the form below to tell us more about how we can help you. One of our team will be in touch as soon as possible.