January 30, 2020
Elevator music doesn't have to be a pejorative. Back in the 1930s, music was piped into elevators to while away the time on a slow ride. The concept quickly took hold and gained a reputation for being both annoying and ubiquitous.
Today, though elevator music is rarely the innocuous soundtrack it once was, its reputation precedes it. KONE is working to rehabilitate the image of elevator music, illustrating that the right melodies in the right place can affect the people flow experience positively.
Improving the flow at Telia
"We're reclaiming elevator music from muzak and turning it into something that's a net enhancer," says Simon Green, product owner for Elevator Music at KONE. "From your parking place to your desk: companies are asking us to improve that flow, and the audio dimension is part of it."
Creating the right experience in an office environment is becoming increasingly important.
"What we're hearing from building owners, managers, and developers is that they're engaged in extreme competition to attract and retain the best tenants," says Green. "And the best tenants, the world's top companies, are competing for the best talent, often millennials who really appreciate a workplace experience."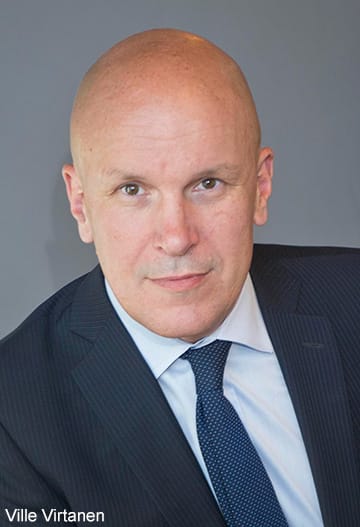 Nordic mobile network operator Telia is one of those companies. Thanks to close collaboration with KONE and its ecosystem partner Soundtrack Your Brand, Telia's Stockholm headquarters feature a custom music experience consistent with the Telia brand for the 4,000 employees, customers and partners who regularly work in or visit the building each day.
"Scientific research shows that the right music in the right place with the right sound improved customer experience, productivity and even time perception," says Ville Virtanen, business designer, Division X at Telia. He goes on to say that the music makes Telia's head office more attractive and unique to its employees, job candidates and customers.
Soundtrack Your Brand
Soundtrack Your Brand, formerly known as Spotify for Business, gives KONE customers access to a library of over 40 million songs licensed for use in commercial buildings.
"It takes the headache out of soundscaping your building," says Green. "There are hundreds of preset soundtracks."
This means customers like Telia can offer a continual soundtrack of brand-appropriate music. To make things as simple as possible, KONE Elevator Music is delivered as a complete package, with high-quality audio equipment designed specifically for elevators and the necessary connectivity and access to the online music platform included.
"For us," says Virtanen, "the KONE Elevator Music package makes music management easy as it's a fully digital cloud-based service."

From lobby to destination floor, Telia creates pleasant and relevant journeys for its employees and the people who visit their headquarters.
"This is differentiation that gets noticed in a market where it often seems the same few songs are played in a loop," says Virtanen. "The music hides the background noise, acts as a conversation starter and even makes the elevator trip feel faster!"