KONE ECOSPACE™
A cost-effective elevator solution designed especially for low-rise residential buildings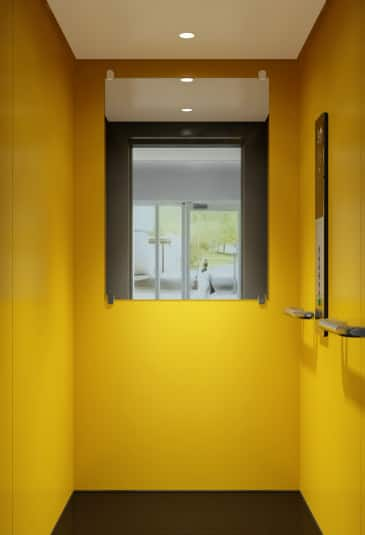 Description
Easy to maintain and incorporating durable components, materials, and accessories, the KONE EcoSpace is the ideal choice for residential buildings where excellent reliability is a priority.
Specifications
Speed: 1.0 m/s
Max. travel: 35 m
Max. load: 1000 kg
Max. persons: Up to 13
Max. elevators in group: 2
Design
Durable, user friendly, and cost-efficient KONE KSS 280 signalization
Nine complete car interiors in a range of painted, pvc coated, stainless steel, and laminate finishes
11 material finishes and five accessory options
Local flooring option available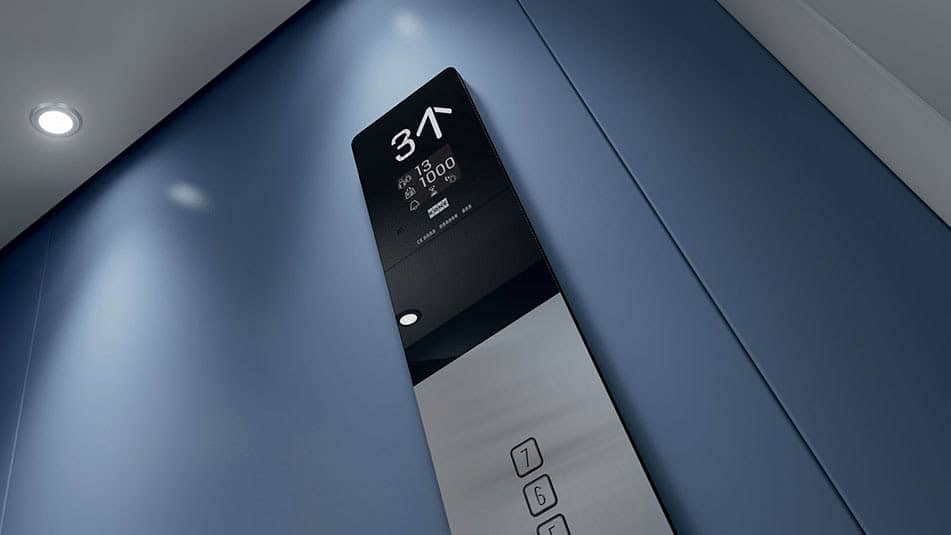 KSS280 SIGNALIZATION
This functional new signalization family for residential buildings combines clear and simple features, good visibility, and easy accessibility with a sophisticated design.
The KSS 280 signalization family features durable finishing with hairline stainless steel surfaces and alphanumeric LCD displays.
The KONE customized car operating panel (COP) is surface mounted in the elevator, while the landing stations are surface mounted on the wall or door frame.
| Product | Description + segment | Machine room | Max speed | Max travel | Max load/persons |
| --- | --- | --- | --- | --- | --- |
| KONE EcoSpace | Cost-efficient passenger elevator for low-rise residential buildings | No | 1.0 m/s | 35m | up to 13 persons |
| KONE MonoSpace 500 | Versatile passenger elevator for low and mid-rise residential and commercial buildings | No | 1.75 m/s | 70 m | up to 15 persons |
| KONE MonoSpace 700 | Highly flexible passenger elevator solution for demanding commercial buildings | No | 3.0 m/s | 90 m | up to 33 persons |
| KONE MiniSpace | High-speed passenger elevator for high-rise buildings | Yes | 10.0 m/s | 400 m | up to 26 persons |
| KONE TranSys | Adaptable passenger and goods elevator solution for public transport, retail, hospital buildings | No | 1.6 m/s | 40 m | up to 66 persons |