September 29, 2020
Visiting the KONE WORX team is like meeting eager explorers embarking on an adventure to new frontiers. In a sense, that's true. The multidisciplinary innovators are pioneering an explorative form of customer partnering that could lead anywhere – and that's the beauty of it.
Rather than just "making things better", KONE WORX embraces radical innovation. This means they collaborate with like-minded customers and other KONE units in search of inventions that challenge existing business models and create new opportunities.
"We're a small unit with licence to fail, learn, and experiment. Instead of delivering huge solutions to problems that no one wants to solve, we look hard at the underlying problem," explains Timo Tiainen, head of KONE WORX.
"The pace of change is unrelenting in today's world. Disruption is constant, and companies need to continually re-invent themselves. The work we are doing is super-challenging due to the level of uncertainty involved," he adds.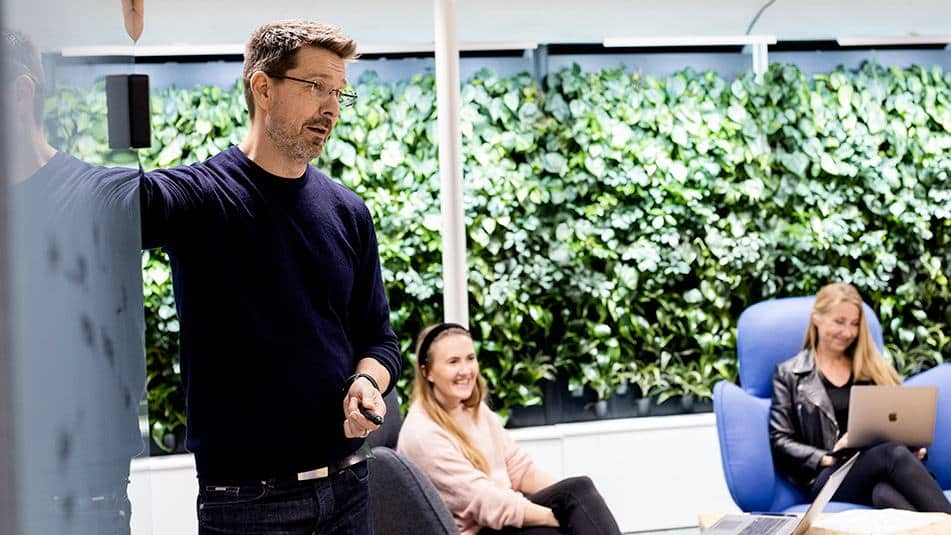 Reading the rumblings
Physically, the teams are based on the campus of Aalto University in Espoo, Finland and in Shanghai, China, with future geographical locations to be announced. But in practice, they're everywhere: online and in real-life environments from malls to construction sites – "wherever the people are" – observing, taking notes, asking questions, searching for signals.
"We look at what's changing, behavioral shifts, where the start-ups are buzzing, and then we try to interpret what it all means. We form a hypothesis and test it. And if we're wrong, that's fine, because we learn valuable lessons," describes business design expert Etti Seppä.
The 21 members of the KONE WORX team represent a diverse wealth of perspectives and skills ranging from service and business design to different technologies.
"If you bring together a group of people who all think alike, you build a bubble. That's not what we're looking for. We're building a community of tangential thinkers with the courage to stretch their limits," observes Tiainen.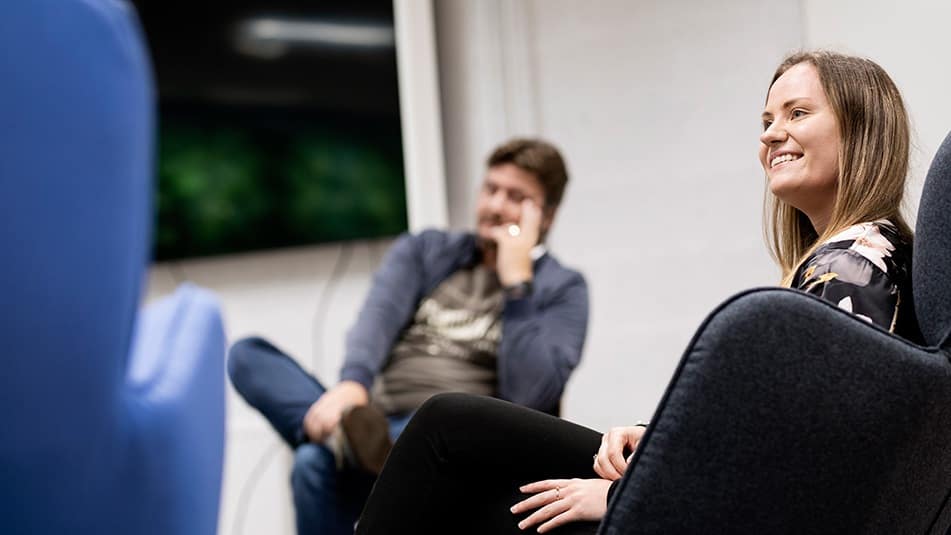 Digital hybrid cities
One of the team's current projects focuses on changes driven by urbanization.
"These days, city centers are becoming hybridized. They host multiple activities. People no longer sleep and work in separate districts. Buildings, however, are static blocks that are expected to stay the same for 100 years. We're working with various partners to explore how we can make buildings more responsive to today's needs," describes Tiainen.
One key partner is the City of Jyväskylä in Finland, with whom KONE WORX is developing digital and service architecture for the use of local citizens and businesses.
"We've done a lot of service design with KONE WORX, and their innovation methods fit our targets extremely well. We aim to strengthen our position as the piloting platform of Finland," states Mika Kataikko from Business Jyväskylä.
"Having KONE WORX push boundaries helps make our roadmaps more feasible and concrete. We expect many great things to happen in our city thanks to this co-operation," he adds.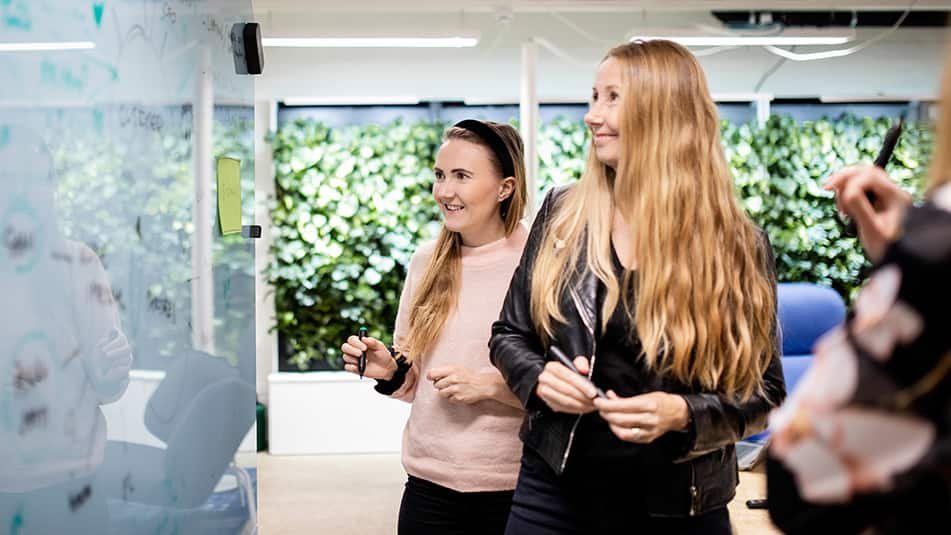 Getting vulnerable with the customer
Perhaps the most intriguing novelty about KONE WORX is how it transforms customer-vendor roles. "The customer is now our co-adventurer. We commit to a shared learning journey before we even know what we're working on. We're heading for the unknown together, and it's all built on trust. That can be scary," reveals service design expert Outi Kortelainen.
"You have to be humble and share your vulnerabilities with the customer. It's like getting naked together in a sauna," jokes service designer Mari Harju.
The team share a playful bond that builds trust and fosters fearless creativity. "You need that feeling of security because failing is mandatory. You can't be scared to pull out stupid ideas," muses Tiainen.
The same bond of trust extends to the customer. "Together we want to innovate something that will change the world. What it will be is anybody's guess."
READ MORE
Deeper digital + physical integration needed for smart urban future
Connecting more than floors to tickle your senses
Spotting problems before they happen
Universal design is a stamp of architectural excellence, not a box-ticking exercise
A wonderland of tomorrow… today